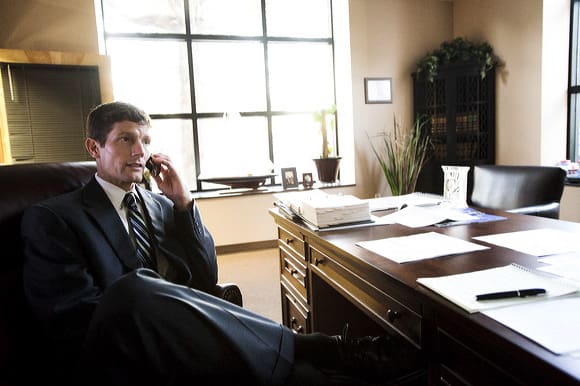 Bill Kinsaul was elected Bay County Clerk of Court and Comptroller in November 2008. He earned his Bachelor of Science degree from Florida State University and has worked at the Clerk's office since 1998. In his role as Clerk he is responsible for maintaining all Court records and serves as County Recorder and Comptroller. He is also the treasurer and secretary to the Board of County Commissioners.
In addition, Bill serves on several local community boards and has a passion for the youth in our community. His experience, coupled with his education, are valued assets to Bay County.
Our Mission
To provide exceptional service to our community.
Service Standards
I will call you by name and treat you with respect.
I will identify your needs and offer a solution to assist you.
I will provide you with accurate information.
I will make it easy to do business with the Clerk's office.
I will maintain the highest standards of professionalism.
I will display an "extra effort attitude."
I will express my appreciation for your business.
Contact Information
Clerk of Circuit Court
Bill Kinsaul
300 East 4th Street
Panama City, Florida 32401

P.O. Box 2269
Panama City, Florida 32402
Email the Administration office